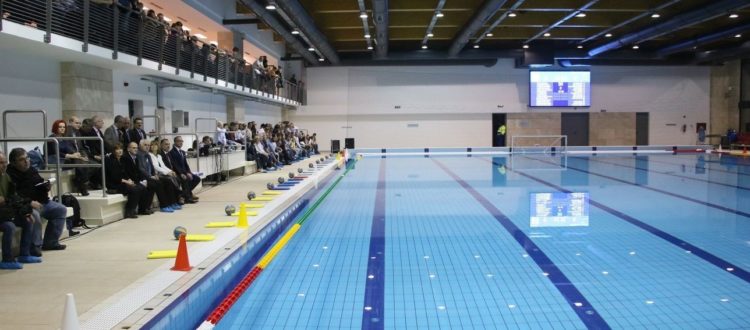 Indoor Swimming Pool And Thermal Bath
Just a quarter of an hour's walk from the Forum Hotel, you have a definite chance of bumping into an Olympic, world-class water polo player, as you can meet Balazs Vincze almost daily in the city's recently renovated swimming pool, where hundreds of guests exercise daily. The swimming pool hosts many events, swimming competitions and water polo matches.
The indoor swimming pool has a stretched, 50-meter, 8-lane, high-quality swimming pool with high-tide water, while the training pool is designed for children to swim.
In addition to the relaxation pool, the saunas for both men and women provide a pleasant stay. Other amenities include a beauty salon, a solarium, a hairdresser's and a snack bar, as well as spacious free parking.
Pool
Informations:
Surface water:
water temperature
(non-medicinal water):
Competition Pool
1050 m2
26,5°C
Training pool
63 m2
28-30°C
Pool to relax
20 m2
32°C
Thermal spa:
In 2006, the Thermal Bath was completely reborn from more than 400 million HUF. As a result, the seating area was renewed and a new children's pool was completed. Between the two, a recessed engine room was built with an amphitheater-like stand. The rising thermal water is rich in calcium, magnesium, and sodium, plus some sulfur! Water has a dissolved mineral content of more than 2,000 mg / liter, which also gives the water its true healing power.
The Thermal Bath awaits its guests on nearly 4 hectares of landscaped grounds. It operates on a temporary basis, from May to September. In the thermal bath area, the stretched-water seating pool includes whirlpools and massage benches, wide and narrow neck showers.
The new children's pool has a tilting bucket, seal, rainbow slide, water spray, neck shower and water mushroom for an unforgettable play. Above the pools, a state-of-the-art roof with UV filter provides protection from the sun's harmful rays.